Reproductive Health Care Services
PHC Marshalltown Medical Clinic is a Title X family planning clinic providing affordable, comprehensive, confidential family planning services, education and reproductive health care to clients in Marshall and surrounding counties.
CALL TO SCHEDULE YOUR APPOINTMENT
(641) 753-4021
We Provide:
Annual reproductive exams (all genders)
Birth control – all methods available, including LARCS such as IUD and birth control implants
HIV testing and treatment
Pregnancy testing
STI (sexually transmitted infection) testing and treatment
Other health issues related to sexual health
No one is denied services due to inability to pay. Title X funding enables us to offer our services to you on a sliding fee scale.
PHC Marshalltown Medical Clinic
412 E. Church Street
Marshalltown, IA 50158
Phone: (641) 753-4021
Hours: M-F 8:00 AM – 5:00 PM | Saturdays 9:00 AM – 1:00 PM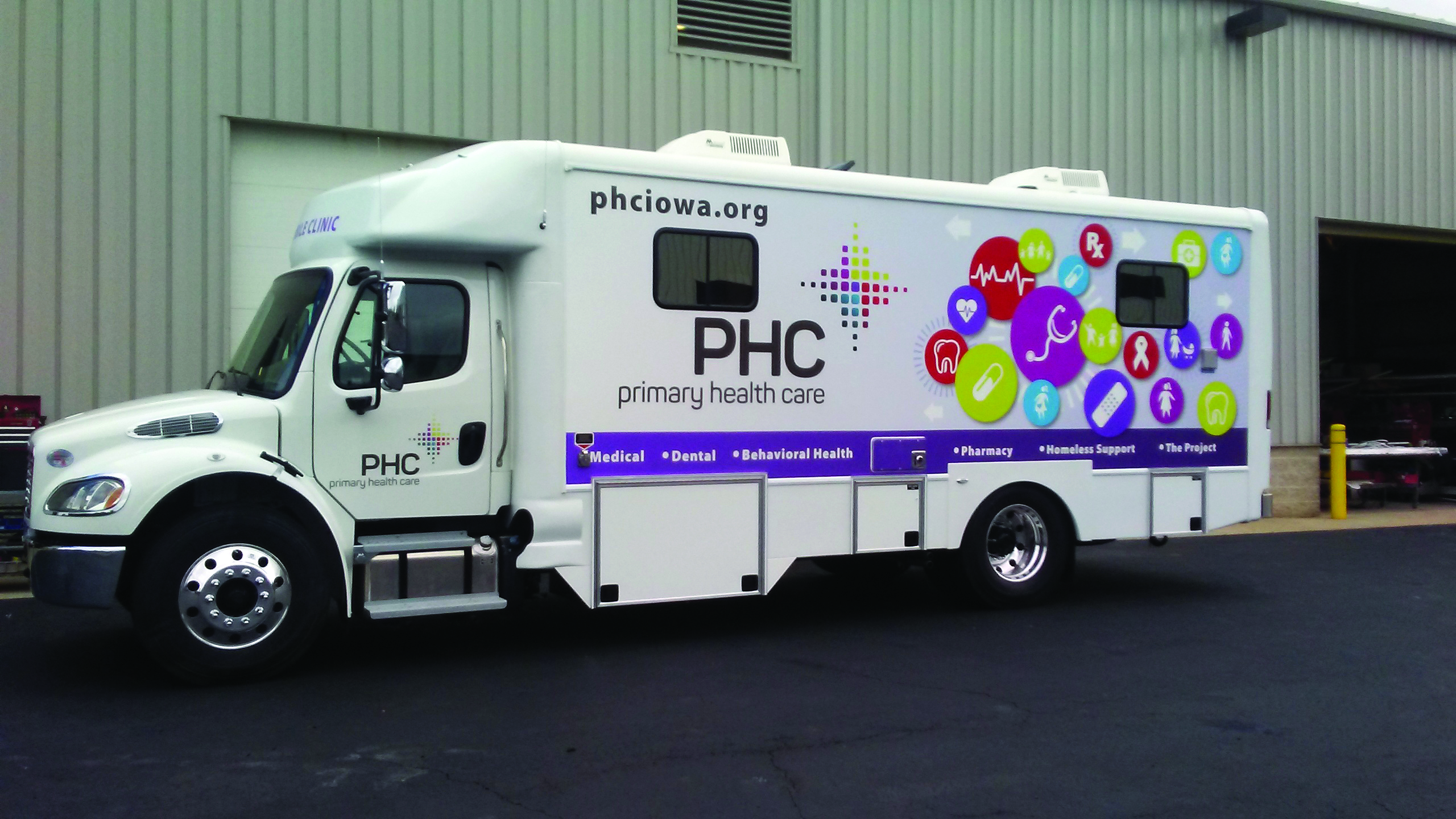 PHC's Mobile Health Clinic will be in Grinnell!
Location: Near the corner of 6th Avenue and East Street
Dates: To Be Determined
Times: 3:00 PM – 7:00 PM
Please call to schedule an appointment at (641) 753-4021 to be seen at the mobile health clinic.
Live Outside of Marshalltown?
A shuttle service is available from Grinnell to Marshalltown on selected Saturdays of each month.
Please confirm when you make your appointment the availability of the shuttle.
You MUST make an appointment first.
Dedicated appointments for Grinnell shuttle patients will be available from 10:00 AM – 12:00 PM.
When scheduling your appointment, please let the receptionist that you are taking the shuttle and will need an appointment during this time.
If you cannot make an appointment during these designated times, please let us know and we may be able to arrange alternative transportation for you.
Call (641) 753-4021 to speak to a PHC representative to schedule your appointment or with any questions you might have.
PHC Marshalltown Medical Clinic
412 E. Church Street
Marshalltown, IA 50158
Phone: (641) 753-4021
Hours: M-F 8:00 AM – 5:00 PM | Saturdays 9:00 AM – 1:00 PM